The Tempest (Paperback)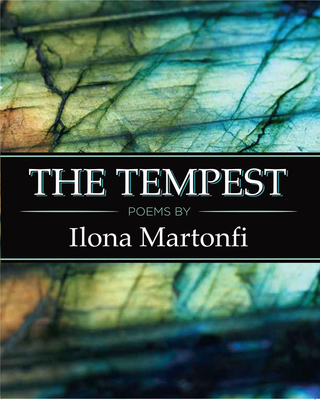 $18.95

Warehouse, In Stock | Usually Ships in 1-5 Days | New
Description
---
Words can be weapons. This moving collection isn't afraid to wield them.
Like the figure she describes in her ekphrastic poem Clotho as Ensnared in long tentacles of hair, skeletal, toothless, chiseled in white marble..., Martonfi's THE TEMPEST has hewn her own spare lines to recast her book's obsession with the politics, violences, and musics of the oral. Bearing witness to truth, THE TEMPEST is invested in poetry that attempts to reveal human pain through the art of words. Each poem is powerful, but the book's strength emerges from its collective voice: different political conflicts, cultures, genders, ages, races--one shared human narrative. As we follow these survivors into their past and present lives, we learn that poetry was the gift that restored. The collection's wanderings in and out of forms--erasure poetry, free verse, prose poetry, haiku, tanka, haibun--signal its approach to important preoccupations.
Poetry.
About the Author
---
Ilona Martonfi is a Montreal poet born in Budapest. She is a writer, editor, creative writing teacher, and founder of the writing group, Rue Towers Writers. She is the author of the poetry books, Blue Poppy (2009), Black Grass (2012), The Snow Kimono (2015), and Salt Bride (2019), as well as seven chapbooks, Visiting the Ridge, Charivari, Magda, Adagio, Mud, Moth and Black Rain. Ilona is Founder and Literary Curator of The Yellow Door and Visual Arts Centre Reading Series and Argo Bookshop's Reading Series. She is a recipient of the QWF 2010 Community Award. Ilona has published extensively in print and online literary publications. She was a Finalist for the 2007 Quebec Writing Competition. Her story, My Daughter, Marisa, was published in CBC Story Anthology III, In Other Words: New English Writing from Quebec (2008), and Ilona's Stories of Belonging was shortlisted for Canada Writes in the adult category (2014). She was also a StepAway Magazine nominee for the 2018 Pushcart Prize for the poem Dachau Visit on a Rainy Day. The Tempest is her fifth poetry collection.