Introduction to Mineralogy (Hardcover)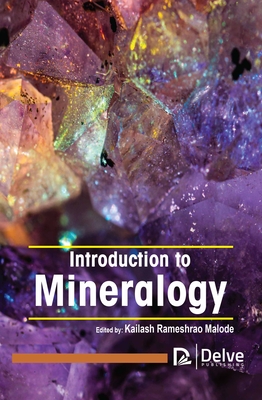 $210.00
This item is backordered and not currently available. Please contact us for an estimated availability date.
Description
---
Minerals are the building blocks of Earth, and for all intents and purposes Earth Sciences involve minerals in one way or another. Minerals constitute a decent amount of objects found in nature and used by the general public, including the soils that allow for agriculture and the springs that constitute underground water supplies. Minerals play a vital role in the sustenance of humans. One of mankind's key discoveries was the recognition of different rocks and minerals, and their use as indicated by their properties. With the advancement of mining, it became significant for individuals to recognize different minerals, and evidence on mineral use and properties can be traced back to ancient civilizations such as: Greece, Rome, Persia, and Arabia. Extensive profiling of minerals began in the late eighteenth century, with the commencement of the Berzelius classification of the "anionic" minerals. The popularity of precious minerals like gold further had a major impact on Mineralogy. This volume discusses the works of W.L. Bragg, an atom scientist, which form the basis for our current understanding of mineral science and properties, and the contribution of V.M. Goldschmidt that provided a theoretical context for the behavior of elements in geochemical processes.
About the Author
---
Dr. Kailash Malode (1980) is presently serving as Assistant Professor, Department of Soil Science and Agriculture Chemistry, college of Agriculture, Parul University, Vadodara, Gujarat. He obtained his B. Sc. (Ag.) in 2006 from Marathwada Agriculture University, Parbhani. M. Sc. (Ag.)2009 in Dr. Panjabrao Deshmukh Krishi Vidyapeeth, Akola and Ph. D. Soil Science And Agriculture Chemistry in 2014 from Vasantrao Naik Marathwada Krishi Vidhyapeeth, Parbhani. He started his career as Assistant professor in 2014. His field of specialization is soil fertility, Remote Sensing and Organic Farming. He has published 02 books and 15 research paper in National and international journals of reputed. He has participated many National, State Seminar and symposiums. He has written 02 practical manuals for under graduate course for the benefit of students besides several Radio talk, Lectures in farmer traning programme. Dr. Kailash has also written 21 popular articles in Shati Bharti, Shati pragati and other reputed Magazines. He has Best writer award on 2015 for Krishi dooth popular Magazines of Maharashtra and One Young scientist award in 2020