Democracy in America (Royal Collector's Edition) (Annotated) (Case Laminate Hardcover with Jacket) (Hardcover)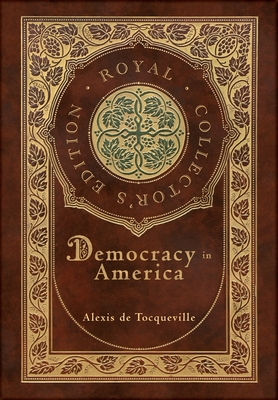 $59.94

Warehouse, In Stock | Usually Ships in 1-5 Days | New
Description
---
Democracy in America examines the democratic revolution Tocqueville believed had been occurring over the previous several hundred years. The primary focus of the book is an analysis of why republican representative democracy has succeeded in the United States while failing in so many other places. Tocqueville seeks to apply the functional aspects of democracy in the United States to what he sees as the failings of democracy in his native France.
Democracy in America was published in two volumes, the first in 1835 and the other in 1840. It was immediately popular in both Europe and the United States, while also having a profound impact on the French population. By the twentieth century, it had become a classic work of political science, social science, and history. It is a commonly assigned reading for students at American universities majoring in the political or social sciences, and part of the introductory political theory syllabus at Cambridge, Oxford, Princeton and other institutions.
This case laminate collector's edition includes a Victorian inspired dust-jacket.