Dombey and Son (Royal Collector's Edition) (Case Laminate Hardcover with Jacket) (Hardcover)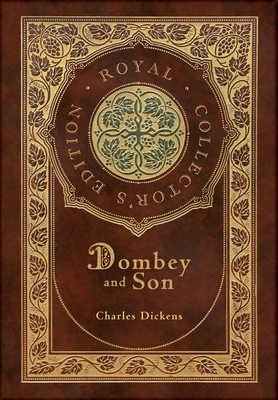 $71.94

Warehouse, In Stock | Usually Ships in 1-5 Days | New
Description
---
Paul Dombey, the wealthy owner of a shipping company, dreams of having a son to continue his business, despite the fact that he already has a daughter named Florence. The book begins when his son is born and Dombey's wife dies shortly after giving birth. The child, named Paul after his father, dies of illness when he is still only six years old. Dombey has neglected Florence for years, and now devastated, he pushes her away from him after the death of his son. The Dombey family must experience a series of ups and downs before there is a chance of reaching reconciliation.
Dombey and Son features many Dickensian themes, such as arranged marriages, child cruelty, betrayal, deceit, and relations between people from different British social classes. Karl Smith, a scholar of Dickens's literature works, once commented that Dombey and Son not only prepares the ground for Dickens's later masterpieces, but demands to be enjoyed for its own energy and richness.
This case laminate collector's edition includes a Victorian-inspired dust jacket.