The Innovative Artist: Abstracts and Mixed Media (Paperback)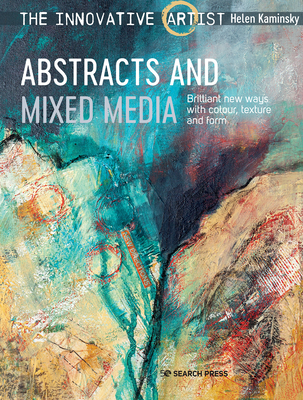 List Price: $29.95
Our Price: $25.46
(Save: $4.49 15%)
Description
---
Push the boundaries of abstract art with a mix of media and methods, with the guidance of expert artist Helen Kaminsky.

With this stunning book, explore the possibilities of mixed media in new and impressive ways. Helen's love of color and experimentation is carried through layers of imagery and texture with a gloriously vibrant mix of traditional and imaginative new techniques. It is the experimental combination of these methods that gives each painting its unique glowing quality. She works by building up the layers, gradually using various ways to lay down paint, veiling and lifting colors to reveal what is hidden beneath.

Discover different ways of mixing and blending paint with unusual materials, collage techniques, fun printing methods, mark-making with found objects, and original ways to incorporate homemade stencils and stamps into their work. Helen leads you through her exciting range of techniques using charcoal, gesso, oil pastels, wet and dry media, printing and mark making materials, encaustic art, collage and photo transfer.

This beautiful, practical book is a detailed guide to creating unique pictures. Along with short demonstrations and exercises, numerous examples of Helen's stunning finished artworks are included to inspire you to experiment and create their own mixed-media masterpieces.

About the Author
---
Helen Kaminsky is a self-taught, flourishing artist whose diversity appeals to a wide audience of individuals. She has completed many commissioned pieces and has become of high interest to a multitude of art collectors locally and internationally. Helen has developed her style through mixed media and collage to interact with the observer and for the interpretation and creative visualization to change with each viewer's own imagination. She is a member of the Society of All Artists and recent awards include their Artist of the Year Award for Across the Bay (Highly Commended) and Red Angel (Commended). Helen has also had work selected for the Society of Women Artists exhibition at the Mall Galleries, London. She has written for The New Artist Magazine and has also produced various articles and demos for the SAA's Paint Magazine.
Helen lives in Cheshire, UK.