Russian Tanks of World War II: 1939-1945 (Technical Guides) (Hardcover)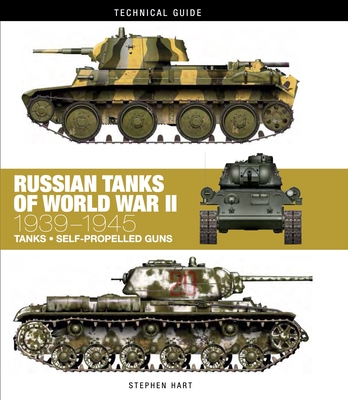 List Price: $24.95
Our Price: $23.70
(Save: $1.25 5%)
Description
---
Organized chronologically by type, Russian Tanks of World War II offers a highly-illustrated guide to the main armoured fighting vehicles used by the Red Army during World War II. The book offers a comprehensive survey of Soviet AFVs, from the pre-war T-18 light tank and BT fast tank series to the heavy Joseph Stalin tanks and self- propelled guns of the final months of the war. All the major and many minor tanks are featured, including every significant variation of the T-26 light tank, KV series and T-34 to see action on the Eastern Front. There are also chapters on the many types of self-propelled guns developed by Soviet industry, as well as Allied Lend-Lease AFVs, such as the British Churchill and Valentine tanks and American Sherman and Stuart tanks.
Each featured profile includes authentic markings and color schemes, while every separate model is accompanied by exhaustive specifications. Packed with 120 newly-commissioned, full-color artworks with exhaustive specifications, Russian Tanks of World War II is a key reference guide for military modellers and World War II enthusiasts.
About the Author
---
Dr. Stephen Hart is a Senior Lecturer with special responsibilities at the Department of War Studies, the Royal Military Academy Sandhurst. He has been published widely on military history topics, particularly British and German operations during WWII.