Animal Ethics and Philosophy: Questioning the Orthodoxy (Hardcover)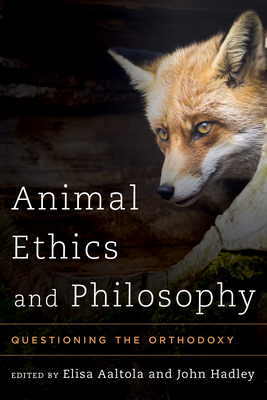 This item is backordered and not currently available. Please contact us for an estimated availability date.
Description
---
Debate in animal ethics needs reenergizing. To date, philosophers have focused on a relatively limited number of specific themes whilst leaving metaphilosophical issues that require urgent attention largely unexamined. This timely collection of essays brings together new theory and critical perspectives on key topics in animal ethics, foregrounding questions relating to moral status, moral epistemology and moral psychology. Is an individualistic approach based upon capacities the best way to ground the moral status of non-human animals or should philosophers pursue relational perspectives? What does it mean to "know" animals and "speak" for them? What is the role of emotions such as disgust, empathy, and love, in animal ethics and how does emotion inform the rationalism inherent in analytic animal ethics theory? The collection aims to broaden the scope of animal ethics, rendering it more inclusive of important contemporary philosophical themes and pushing the discipline in new directions.
About the Author
---
Elisa Aaltola is senior lecturer in philosophy at the University of Eastern Finland. She is the author of Animal Suffering: Philosophy and Culture (Palgrave, 2012) and more than twenty refereed papers on animal philosophy. John Hadley is lecturer in philosophy at the University of Western Sydney, Australia. He has published papers on a wide range of topics in animal and environmental ethics.