Shamanism and Islam: Sufism, Healing Rituals and Spirits in the Muslim World (Paperback)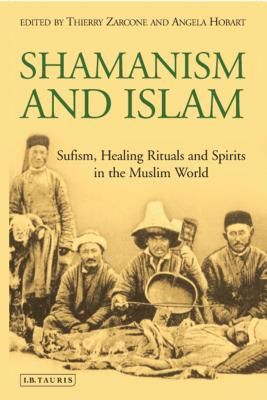 This item is backordered and not currently available. Please contact us for an estimated availability date.
Description
---
Here, Thierry Zarcone and Angela Hobart offer a vigorous and authoritative exploration of the link between Islam and shamanism in contemporary Muslim culture, examining how the old practice of shamanism was combined with elements of Sufism in order to adapt to wider Islamic society. Shamanism and Islam thus surveys shamanic practices in Central Asia, the Middle East, North Africa and the Balkans, to show how the Muslim shaman, like his Siberian counterpart, cultivated personal relations with spirits to help individuals through healing and divination. It explores the complexities and variety of rituals, involving music, dance and, in some regions, epic and bardic poetry, demonstrating the close links between shamanism and the various arts of the Islamic world. This is the first in-depth exploration of 'Islamized shamanism', and is a valuable contribution to the field of Islamic Studies, Religion, Anthropology, and an understanding of the Middle East more widely.
About the Author
---
Thierry Zarcone is Senior Researcher at the Centre National de la Recherche Scientifique in Paris, based at the Ecole Practique des Hautes Etudes, Paris. He has held visiting professorships at Kyoto and Fribourg, Switzerland, and is an expert on Islamic Studies and the history of systems of thought in the Turko-Iranian region.