A Secret at Tansy Falls: A totally gripping and utterly heartbreaking romance novel (Paperback)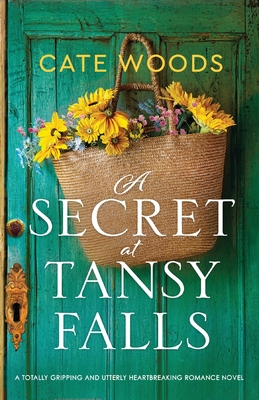 $10.49

Warehouse, In Stock | Usually Ships in 1-5 Days | New
Description
---
The old farmhouse at Tansy Falls. A little patch of paradise in the hills of Vermont. Home to happy couple Connie and Nate. And a long-buried secret that will ignite a devastating spark...
As the summer sun sets over the sleepy Vermont town of Tansy Falls, Connie is reminded of how lucky she is. Every day, when she leaves the job she loves, managing the Covered Bridge Inn with her best friend Piper, she looks forward to returning to the farmhouse she shares with her husband Nate. At home, her flowerbeds overflow with day lilies and the weathered brick walls of her beautiful house glow in the evening light. The air is filled with the scent of the puffed apple pancakes she prepared that morning.
But one night, when Nate returns home, he is distant. He and Connie have been married for a long time, and while the laughter and lingering kisses have dwindled, Connie believed they would be together forever. So when a stranger arrives on their doorstep with a shocking secret about Nate, Connie's life changes beyond all recognition.
Connie never thought she'd need to start over and live a life without Nate by her side. But as her heart breaks, Piper and the team at the inn are ready to help stitch it back together, with thoughtful advice washed down with warm spiced cider. As Connie begins to feel whole again, distraction arrives in the form of olive-skinned, broad-shouldered newcomer James. Nate has taught Connie that she doesn't need a man, but James's arrival helps her discover that she can follow her own dreams too. But as more secrets come to the surface, Connie wonders if she'll ever truly be able to leave behind her past for good...
What everyone is saying about Cate Woods:
"An incredible read I was hooked from the first page... There's so much that I loved about this book... Moments that had me laughing out loud, and others that well had me almost ugly crying ... I can't recommend this book enough " NetGalley reviewer, ⭐⭐⭐⭐⭐
"Wow What an absolutely gorgeous book... I was absolutely sucked in from the first to the last page of this heart-warming and soul-lifting page turner... I had to reach for the tissues... I genuinely felt like I was on holidays in Tansy Falls and I was devastated when I realised I had to pack my bags and leave at the end." Bookworm86, ⭐⭐⭐⭐⭐