Subject Taboo: Poetry by Linda Clayton (Paperback)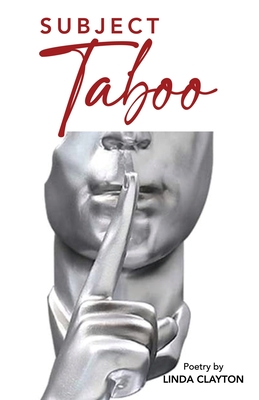 $15.59

Warehouse, In Stock | Usually Ships in 1-5 Days | New
Description
---
I was born in Lincolnshire in 1949 my mother left my brother and I; just walked out one day and never came back, hence the poem on page 72. That day has remained with me ever since.
I became a nurse and looked after people for most of my life, and in between, I was always writing poetry. At one stage, I was a performing artist and would read my poetry in the pubs and clubs of Cambridge. Then I wrote the sentimental words that you see in greeting cards (I mainly wrote for Blue Mountain Arts). I was also on the radio and television, and I had CDs and tape recordings. There was also a national poetry competition, for which I wrote a poem called 'Mother'. I received a large sum of money for that, but I never thought of having a book published until now.
I hope my poetry will have you reaching for the tissues, crying with joy, bellowing with laughter, and sobbing with grief and empathy. Each poem that I have written relates to a hidden meaning that's inside of us. It may not be the same for every person, but that meaning says that all you have to do is find it.
My life, like that of most people, has been up and down. I spent most of my youth living in the country, working on a farm in Framsden that was owned by the Parson's, and I became part of their family. I then reunited with my father and stepmother, and I have a wonderful stepbrother and stepsister, Barry and Wendy Clayton. I live with my wonderful husband, who is also my carer, and I'm surrounded by my family of four children and ten grandchildren.