Investing for Beginners: A Complete Guide to Mastering Bitcoin, Cryptocurrency Investing, Initial Coin Offering, Mining and Trading (Paperback)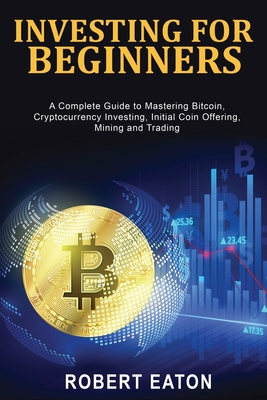 List Price: $20.99
Our Price: $17.84
(Save: $3.15 15%)
Warehouse, In Stock | Usually Ships in 1-5 Days | New
Description
---
The stock market is confusing, to say the least. It can be complicated, exciting, exhilarating, stressful, and financially profitable when done right. So how do you handle the stock market right so that you can gain financial freedom? I would like to say that it is a simple step by step process that everyone can do, but I would be lying. It is not simple, nor is it completely complicated. It is, however, a process that needs complete knowledge and a strategic plan for purchasing and selling your stocks at the right time. So, what exactly are stocks? And how do they benefit you in the long run?
Stocks are shareholder stakes in the company that you purchase them in. For instance, if you purchase stock in Microsoft, you will own a portion of that company at the same amount that is purchased. So, if you purchase stocks that equate to 20% of a company then you have a 20% say so on how the company is run. This gives you a slice of the proverbial pie that is the company and the profitability that this company earns. If you own one or more shares of a company then you become a shareholder. Shareholders will have the advantage of receiving some of the profits or dividends the company receives when it does well. This is determined by the board of directors whether or not the company has performed in a profitable way and has an excess that can be shared with the shareholders.
Shares within the company provide you with several benefits outside of the financial profitability. One of those benefits is the right to have a say so on any and all decisions that will affect the company. This means that when the board holds a meeting and asks for a vote then you are allowed to be a part of that vote.
This book covers:
- What Is Stock Market?
- How To Get Started With Stocks
- Common Terms
- How to Buy and Sell Stocks
- Technical and Fundamental Analysis
- Mindset and Psychology
- Diversification
- Beginners Mistakes To Avoid
If you want to know more about stock market investing, buy this book now