Understanding the Human Mind Murderous Thoughts (Paperback)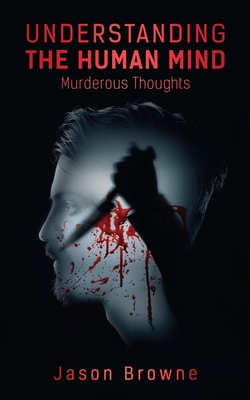 List Price: $15.46
Our Price: $13.14
(Save: $2.32 15%)
Warehouse, In Stock | Usually Ships in 1-5 Days | New
Description
---
Discover how a psychopathic brain works and the motives behind their disturbing crimes. You may be one without even realizing it...
Unfathomable crimes have been committed by people who seem to have no conscience, empathy, or remorse for their actions.
We have all heard stories about serial killers stalking their prey like a lion stalks its next meal. They lie and wait for days, studying their victims and memorizing patterns.
It can be difficult to understand how some people could commit such heinous acts and still go to sleep at night.
But it doesn't have to be...
By knowing how the mind of a psychopath works, we can better protect our loved ones from the potential traumas they can cause.
The US National Library of Medicine reports the best current estimate: just less than 1% of all noninstitutionalized males aged 18 and over are psychopaths.
Despite this being a "small number," it's possible that you or someone you know may be a psychopath... but how would you figure this out?
Something you may not know is that psychopaths usually have a very high level of intelligence.
They know how to manipulate your mind, and you wouldn't even be aware of it.
This is a recipe for disaster -- in order to avoid being a victim of a psychopath, it is crucial for you to understand their psychological makeup.
In Understanding the Human Mind, here is just a fraction of what you will discover:
● The science behind why psychopaths commit violent crimes and feel no remorse for their actions
● The characteristics of the modern psychopath and how their charm and disarming personality can easily influence and manipulate you
● Why the most dangerous of them are not found on the streets or in jails but can be found in business and industry, government agencies, or religious organizations
● The 8 questions you need to ask yourself to find out if any of your friends are psychopaths, and how you can prevent being their next victim
● The 7 tell-tale signs you need to watch out for if you believe your child is (or is becoming) a psychopath
● The latest psychiatric research to distinguish what it means to be a psychopath versus a sociopath
● The final answer to if you can "change a psychopath," and if therapy sessions are even useful
● The 5 steps to dealing with psychopaths, and the underrated checklist to determine if you've been one and didn't realize it
And much more.
Even though understanding the human mind can feel like a jigsaw puzzle, you'll be given all the proven research and strategies that will easily answer your most tantalizing questions about psychopaths.
Uncover the truth behind why these people behave the way they do -- dive deep into the mind of a psychopath.