The Invention of the Jewish People (Paperback)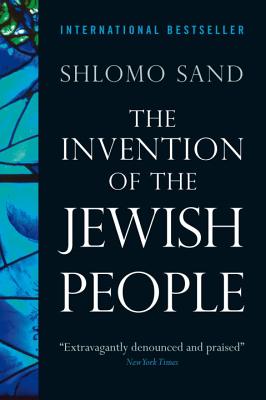 List Price: $19.95
Our Price: $16.96
(Save: $2.99 15%)
Description
---
A historical tour de force, The Invention of the Jewish People offers a groundbreaking account of Jewish and Israeli history. Exploding the myth that there was a forced Jewish exile in the first century at the hands of the Romans, Israeli historian Shlomo Sand argues that most modern Jews descend from converts, whose native lands were scattered across the Middle East and Eastern Europe.

In this iconoclastic work, which spent nineteen weeks on the Israeli bestseller list and won the coveted Aujourd'hui Award in France, Sand provides the intellectual foundations for a new vision of Israel's future.
About the Author
---
Shlomo Sand studied history at the University of Tel Aviv and at the École des hautes études en sciences sociales, in Paris. He currently teaches contemporary history at the University of Tel Aviv. His books include The Invention of the Jewish People, On the Nation and the Jewish People, L'Illusion du politique: Georges Sorel et le débat intellectuel 1900, Georges Sorel en son temps, Le XXe siècle à l'écran and Les Mots et la terre: les intellectuels en Israël.
Praise For…
---
"Sand's questions about how Israel's democracy can be liberalized and stabilized are thought-provoking and deserve serious discussion."—Haaretz

"Perhaps books combining passion and erudition don't change political situations, but if they did, this one would count as a landmark."—Eric Hobsbawm, Observer

"[Sand's] quiet earthquake of a book is shaking historical faith in the link between Judaism and Israel."—Rafael Behr, Observer

"Anyone interested in understanding the contemporary Middle East should read this book."—Tony Judt

"Extravagantly denounced and praised."—New York Times

"No discussion of the region any longer seems complete without acknowledgement of this book."—Independent on Sunday, Best History Books of 2009

"A radical dismantling of a national myth."—Guardian

"Almost too baseless to debunk."—Jewish Journal