Barbara Sykes' Training Border Collies (Paperback)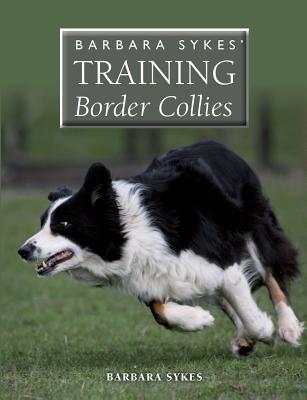 List Price: $35.95
Our Price: $30.56
(Save: $5.39 15%)
Description
---
A new, practical guide to training your Border Collie, by a highly esteemed trainer and author

Drawing upon her popular Thinking Like Canines training method and other established approaches, Barbara Sykes' Training Border Collies is an essential resource for understanding and training this versatile and loyal breed. With step-by-step photography and training case studies throughout, the book covers: breed variants and temperaments; diet, puppy training and bringing new dogs home; simple commands, boundaries, and socialization; the "Chill Mat"—a safe territory to keep your collie calm; lead and recall training; rescue and problem dogs; and, finally, common myths, facts, and tips about the breed.
About the Author
---
Barbara Sykes is a member of the Canine & Feline Behaviour Association and the British Institute of Professional Dog Trainers. She owns and runs Mainline Border Collie Center, and runs The Freedom of Spirit Trust for Border Collies. She is the author of Training the Sheep Dog, Understanding Border Collies, and Understanding Your Dog.