Ayurvedic Medicine: The Principles of Traditional Practice (Hardcover)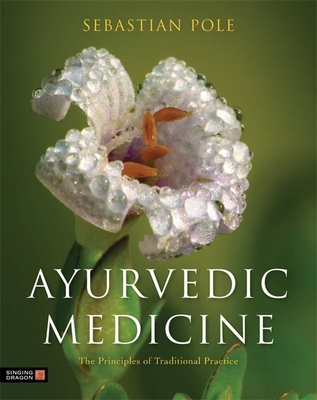 $97.75
This item is backordered. Please contact us for an estimated availability date.
Description
---
Ayurvedic Medicine clearly and comprehensively presents the unique theories and traditions of Ayurveda making them accessible to the health practitioner of today.
With a brief history of traditional medicine in India and discussion of principles, treatment strategies and traditional Ayurvedic pharmacy and pharmacology, the book offers an essential overview of the culture in which Ayurveda has developed and the scientific basis behind this holistic approach. It details over 100 plant profiles of Ayurvedic herbs, with images of fresh and dried plants, and 50 traditional formulas, including characteristics, usage, combinations, contraindications, and safety and dosage information for each. This essential resource explains the traditional medical system of Ayurveda, and provides guidance to students and practitioners on how to incorporate herbal medicine into their life and practice.
About the Author
---
Sebastian Pole, Lic OHM, Ayur HC, is an Ayurvedic Practitioner and Chinese Herbalist working in Bath, UK, and is also a passionate ecologist. He is a member of the Ayurvedic Practitioners Association and former Director of the Pharmacopoeia Committee, as well as a member of the Register of Chinese Herbal Medicine. He has spent many years living in India studying Ayurveda and Yoga, has a degree in Hindi and Indian Religions and is a qualified yoga teacher. Sebastian is the Herbal Director and founding partner of Pukka Herbs, The Organic Ayurvedic Herb Specialists.