Judaism: An Introduction (I.B.Tauris Introductions to Religion) (Paperback)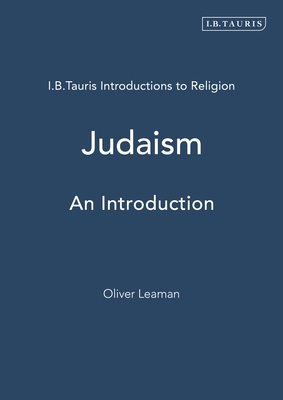 $39.54
This item is backordered and not currently available. Please contact us for an estimated availability date.
Description
---
The story of Judaism is a story of paradox. It is the story of how a small cluster of desert tribes gave birth to a monotheistic doctrine that profoundly shaped the history of human civilization. It is the story of how that initially obscure desert doctrine came to be codified into the Hebrew Bible, one of the world's greatest works of literature. It is the story of how a small minority came to be viewed by the majority as disproportionately powerful and, following pogrom and Holocaust, were driven to the edge of extinction. And it is the story of how a displaced people, globally dispersed throughout other nations for two-and-a-half millennia, came to forge a modern, secular Israeli state which many Jews believe to have been granted an explicitly divine mandate. Oliver Leaman carefully and creatively explores the nature of these apparent contradictions.
He discusses the origins of the Jewish Bible; recounts the history of the Jewish people from the era of Patriarchs and Prophets through the Middle Ages up to the contemporary era; outlines the Jewish liturgical calendar and its major rites and modes of worship; and, considers the great variety of Jewish literatures (including modern post-Holocaust writers like Primo Levi and Elie Wiesel), art, food and culture. Further chapters examine such topics as mysticism and kabbalah; modern Hebrew; interfaith relations; and, the highly contested question, 'Who is a Jew?'
About the Author
---
Oliver Leaman is Professor of Philosophy and Zantker Professor of Judaic Studies at the University of Kentucky. His many books include: 'Evil and Suffering in Jewish Philosophy' (1995); 'Moses Maimonides' (1997, revised edition); 'Averroes and his Philosophy' (1997, second edition), 'An Introduction to Classical Islamic Philosophy' (2001); 'The Cambridge Companion to Medieval Jewish Philosophy' (edited with D Frank, 2003) and 'Jewish Thought: An Introduction' (2006).
Praise For…
---
"In Judaism: An Introduction, Oliver Leaman offers lecturers, students and general readers a lively and highly original approach to understanding the manifold aspects of Jewish history and religion. His book is a superb introduction to the experience of being Jewish, as well as to the Jewish tradition."--Susannah Heschel, Eli Black Professor of Jewish Studies, Dartmouth College
"This contemporary introduction to Judaism is well written, engaging, and easily accessible to students. Particularly valuable is Oliver Leaman's treatment of "issues" at the end of the book.  He is able to cover a wide range of important and current topics - from Israel to blood libel to the question of race - that any student of the Jewish tradition would find to be of interest. His writing maintains the complexity of the issue while also being straightforward and clear. All in all, the book is a wonderful and welcome addition to the literature."-- Claire Katz, Associate Professor of Philosophy and Women's Studies, Texas A&M University