Trailblazer: Lily Parr, the Unstoppable Star of Women's Soccer (Hardcover)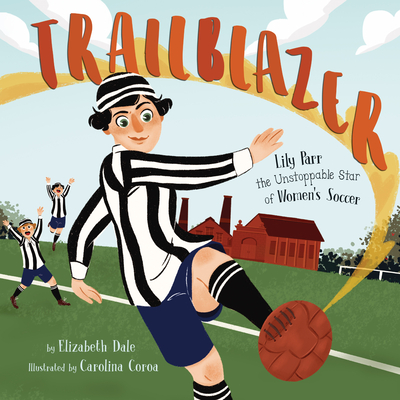 List Price: $17.99
Our Price: $12.99
(Save: $5.00 28%)
Description
---
The inspiring, illustrated, true story of Lily Parr, an early star of women's soccer. Discover the truth about one of soccer's iconic women

Lily loved playing football and she was very good at it. But there were some that didn't think women should play

With one of the most powerful kicks in soccer, young Lily Parr is becoming a soccer star. Until in 1921, when the Football Association in England bans women's soccer--a decision that will affect future generations Will Lily and her team be able to overcome this hurdle, or will they have to give up doing what they love?

Trailblazer is based on the life of Lily Parr, one of the most famous female soccer players of all time. Parr eventually came to the US and even played against men's teams. Parr together with her teammates battled adversity to keep women's soccer alive.

Trailblazer is an important addition to any young soccer fan's bookshelf. The text explores the challenges facing women's sport in an age appropriate way. Suitable for 4 - 7 year olds.