The Cold War Fallout: Boundary and Conflict in the Horn of Africa (Paperback)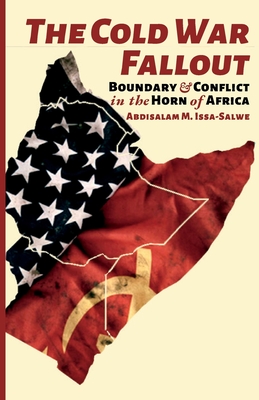 $22.94

Warehouse, In Stock | Usually Ships in 1-5 Days | New
Description
---
This study explores the role of international politics in the life of a region where on the one hand a nation is trying to gather its people into a state (Somalia), and on the other are neighboring states (Ethiopia, Kenya, Djibouti) constructed on Western notions of statehood and wedded to colonial-defined borders. The positions were intractable. The Horn became an arena for Cold War ideological-global competition, and the conflict one of the longest running disputes on the African continent.
"Unlike any other border problem in Africa, the entire length of the existing boundaries, as imposed by the colonialists, cut across the traditional pastures of our nomadic population. The problem becomes unique when it is realised that no other nation in Africa finds itself totally divided along the whole length of its borders from its own people"
- Adan Abdulle Osman, President of the Somali Republic, (1960-67)
Abdisalam M. Issa -Salwe (PhD) is Somali scholar, researcher, lecturer, and author as well as celebrated veteran of Somali Studies. He is written, edited, many scholarly articles and books. Some of his published works include: 'The Collapse of the Somali State: The Impact of the Colonial Legacy (1996); 'Cold War Fallout: Boundary Politics and Conflict in The Horn of Africa (2000); 'Oral Culture and Computer Mediated Communication: Social Dynamics of Mailing Lists (2010). He is currently Vice-Chancellor for Academic Affairs and Head of the Deanship of Curriculum Development.