鴻溝(繁體字版): A World Apart (A novel in traditional Chinese characters) (Paperback)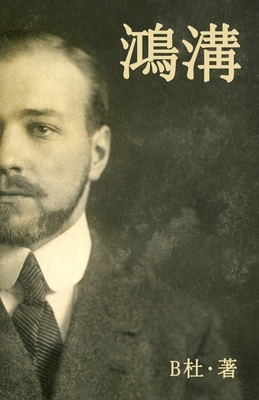 List Price: $25.99
Our Price: $22.09
(Save: $3.90 15%)
Warehouse, In Stock | Usually Ships in 1-5 Days | New
Description
---
十九世紀後半葉的某天,居住在英國曼徹斯特的柯克曼先生收到兒子的電報,大意是即將有個驚喜給他,讓他乘坐瑪格麗特公主號到加爾各答。
在這艘超級郵輪上,柯克曼先生觀察到頭等艙、二等艙、三等艙的差別待遇,而身為書店老闆的他雖然試著不自卑,但在與頭等艙乘客交流時仍無可避免地產生隔閡。
歷經近一個月的海上和陸上交通後,柯克曼先生終於見到兒子,可是父子倆的代溝卻比昔日更甚。從採茶機的維修工搖身一變成為茶園園主的強納生對父親的評價是窩囊、迂腐、落伍,而柯克曼先生也看不慣兒子的行事作風,這對父子最終有沒有和解?而被茶園員工綁架的柯克曼先生又是否安全歸來?
這是B杜的第23部小說,把階級固化和父子間的矛盾描寫得淋漓盡致,有翻譯小說的味道,值得一讀!
In the latter part of the nineteenth century, Mr. Kirkman, a bookseller from Manchester, England, received a telegram from his son requesting that he takes the SS Princess Margaret to Calcutta.
On this formidable passenger steam ship, Mr. Kirkman, traveling in first class, felt estrange from his fellow travellers; yet, even more uncomfortable with the common treatment of the non-first class passengers.
After nearly a month of travel, he finally rendezvoused with his son, uneasy after their years apart but also as a result of the startling assurance with which, Jonathan, now risen to a tea plantation owner, carried himself. His son, contrarily, recognised his father merely as a weak, pedantic and backward man. So, when his father is kidnapped by plantation workers, would Johnathan come to the rescue?
This is the 23rd novel of B Du. It depicts the division between father and son in a the class-ridden world of the late nineteenth century.