Caravaggio: A Light Before the Darkness (Paperback)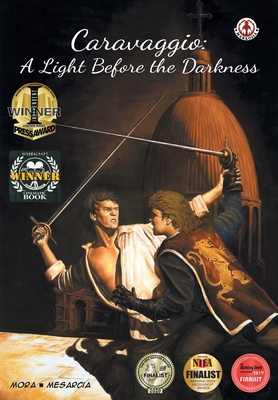 $26.24

Warehouse, In Stock | Usually Ships in 1-5 Days | New
Description
---
The artist, Caravaggio escapes oppression in his provincial hometown to become the most successful painter in Rome. However, in defense of his secret sexual identity, he must duel with a nemesis that intends to denounce him and his male lover to The Inquisition. As a result, he is forced to flee Rome at the height of his success.
He seeks the lofty road to penitence, and the power bestowed by Nobility, as his means to return to Rome. He is accepted as an aspirant to the legendary order of The Knights of Malta. There, he becomes the victim of an old enemy who embroils him in a conspiracy to overthrow the leadership of the Knights. As a result, he must flee for his life even as he attains his dream of Knighthood.
After a harrowing escape from Malta, Caravaggio vows to settle in Naples with his lover, choosing happiness over the ruinous pursuit of ambition. However, jealous and vengeful forces in Rome anticipate his return. They send assassins. In the disastrous wake of attempted assassination, Caravaggio returns to Rome with a frightful vengeance.