Peace For The Anxious Mind: Understand and Manage Anxiety for a More Contented Life (Paperback)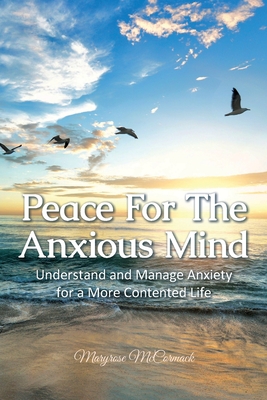 $19.19

Warehouse, In Stock | Usually Ships in 1-5 Days | New
Description
---
We've all heard the expression peace of mind but too few of us discover how to achieve it.
Anxiety seems to affect many of us these days. Increased pressures of family lives, work stresses, pandemic, social media, and the sensation of the world on fire, all threaten to consume in a never-ending cycle from which there can be little escape. But what if I told you the more you unlock your self-awareness the easier it is to control your anxiety?
Peace For The Anxious Mind: Understand and Manage Anxiety for a More Contented Life shows you how to work with your anxious thoughts and live a more peaceful and purposeful life.
Learn how to:
Feel more at peace with yourself
Discover how to begin to work with your past and stress less about the future
Live in the present moment to increase the quality of your life
And more
Learn to trust your inner intuition and understand how to utilise the knowledge in this book. Not only will you feel more calm, you will find the world isn't such a scary place after all and the uphill struggles seem easier to cope with.