9 Wild Horses: The Herd (Paperback)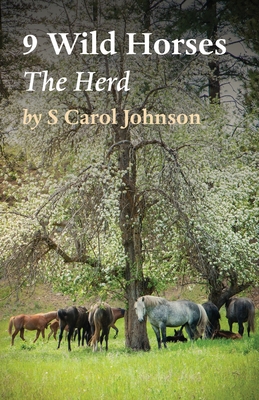 $20.99
This item is backordered and not currently available. Please contact us for an estimated availability date.
Description
---
In this true story you can learn how one unsuspecting lady accidently found a way to save some of America's magnificent wild horses. While wild horses are a great subject for political debates wild horses are being destroyed every day. After years of watching a wild herd Carol has learned that the wild horses don't need to be destroyed to reduce their numbers. They just need to be managed.
This story follows Carol as she retired and moved to the Okanogan Highlands in north central Washington State. Shortly after relocating from Seattle, she unintentionally became part of a small herd of wild horses. She watched them, lived by them, fed them, found homes for babies and guarded them against two legged predators that would do them harm. This story follows her journey through all the trials, challenges, friendships and sadness that comes from living with a herd of wild horses. You will see how this herd has been stalked, rustled, shot at, attacked by cougars and through it all stayed true to their family, their freedom and Carol. It is quite a journey and unlike any you may have heard about anywhere else.
Carol has always had a love of animals, but none of those animals included horses. She grew up on a farm outside of Spokane, WA and spent most of her adult life in and around Seattle, WA. She retired to the Okanogan Highlands to enjoy country life and the peace and quiet it brings. The horses were never part of the plan.