Rasputin's Bastards (Paperback)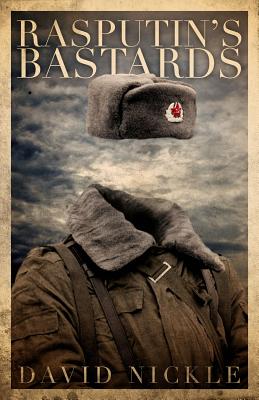 List Price: $16.95
Our Price: $16.10
(Save: $0.85 5%)
Description
---
They were the beautiful dreamers. From a hidden city deep in the Ural mountains, they walked the world as the coldest of Cold Warriors, under the command of the Kremlin and under the power of their own expansive minds. They slipped into the minds of Russia's enemies with diabolical ease, and drove their human puppets to murder, and worse. They moved as Gods. And as Gods, they might have remade the world. But like the mad holy man Rasputin, who destroyed Russia through his own powerful influence . . . in the end, the psychic spies for the Motherland were only in it for themselves.
It is the 1990s. The Cold War is long finished. In a remote Labrador fishing village, an old woman known only as Babushka foresees her ending through the harbour ice, in the giant eye of a dying kraken-and vows to have none of it. Beaten insensible and cast adrift in a life raft, ex-KGB agent Alexei Kilodovich is dragged to the deck of a ship full of criminals, and with them he will embark on a journey that will change everything he knows about himself. And from a suite in an unseen hotel in the heart of Manhattan, an old warrior named Kolyokov sets out with an open heart, to gather together the youngest members of his immense, and immensely talented, family. They are more beautiful, and more terrible, than any who came before them. They are Rasputin's bastards. And they will remake the world.
About the Author
---
David Nickle is the author of numerous short stories and several novels, including Eutopia: A Novel of Terrible Optimism, Rasputin's Bastards, and The 'Geisters. He lives in Toronto, where he works as a journalist, covering Toronto City Hall for Metroland Media Toronto.