Early Islamic Qiblas: A survey of mosques built between 1AH/622 C.E. and 263 AH/876 C.E. (Hardcover)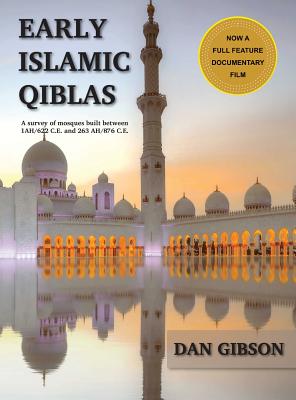 List Price: $95.00
Our Price: $80.75
(Save: $14.25 15%)
Warehouse, In Stock | Usually Ships in 1-5 Days | New
Description
---
New archeological evidence clearly demonstrates that early Islamic mosques were not erroneously oriented as previously thought. Using modern technology and satellite imaging, Canadian historian Dan Gibson has discovered that early Islamic mosques were oriented to four different places. And they are not where Islam expects them to be.
For the first time in history Dan Gibson has undertaken a comprehensive survey of Islamic mosques from the first two centuries of Islam. Using this data, Gibson demonstrates that Muhammad and the first four caliphs all prayed towards a different place This location was also the focus of their pilgrimage. Gibson believes that Muslims are disobeying their prophet by focusing their prayers on a Black Stone in Saudi Arabia, when the Quran commands them to face the original location.
This book contains all of the data behind the documentary film The Sacred City. Viewers of this film can now check the background data for themselves and investigate further arguments that were not included in the film. Complete with hundreds of images, charts, maps and footnotes, this volume clearly challenges traditionally held Islamic history.