Trans/Love: Radical Sex, Love & Relationships Beyond the Gender Binary (Paperback)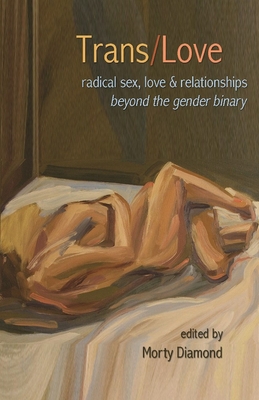 List Price: $14.95
Our Price: $12.71
(Save: $2.24 15%)
Description
---
This is where sex and gender collide, then ricochet like fragments of heart rending shrapnel. Rarely has a book about lust been full of so much love, conflict, and intelligence. If you think you already know what's in these stories, or you think you don't need to know, you're wrong.--Patrick Califa, author of Sex Changes: The Politics of Transgenderism
Exploring the crossroads of gender and sexuality, Trans/Love: Radical Sex, Love & Relationships Beyond the Gender Binary offers unusually engaging narratives that create a raw and honest depiction of dating, sex, love, and relationships among members of the gender variant community. FTM, MTF, thirdgender, genderqueer, and other non-traditional identities beyond the gender binary of traditional male and female are included in this often heartwarming, occasionally heartbreaking, always heartfelt groundbreaking anthology. From monogamous love and marriage to anonymous sex and one-night hook-ups (and everything in between), these stories offer readers insight into the precarious emotional and practical mechanics of intimacy among gender-variant experiences.
Features contributions from award-winning authors including Julia Serano, Sassafras Lowery, and Max Valerio, alongside outstanding new writing by Tribe 8 guitarist and acclaimed film director Silas Howard, activist Joelle Ruby Ryan, filmmaker Ashley Altadonna, SisterSpit alum Cooper Lee Bombardier, and many other unique and talented voices.
About the Author
---
Morty Diamond is a trans artist working in a variety of media, from performance art to the written word. He is the editor of the critically-acclaimed anthology From the Inside Out, Radical Gender Transformation FTM and Beyond (Manic D Press). He has directed and produced two films, Trannyfags and Trans Entities, both exploring the sexuality of transgender people. His performance work includes My Year In Pink and Ask A Tranny. He currently lives in Southern California.