The Dream of Every Cell (Paperback)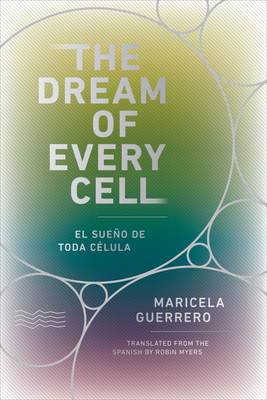 $18.00
This item is backordered and not currently available. Please contact us for an estimated availability date.
Description
---
'Encouragement is a round warm form of resistance, ' writes Maricela Guerrero, as if describing her own project. In these powerful and necessary poems, beautifully rendered by Robin Myers, Guerrero reveals a worldwide cellular consciousness that generously offers us rivers of leaves and wolves to feed and clean the heart and its languages. Building furrows of words and speaking in tree, Guerrero creates a poetry to shelter in. In her capable hands and tongue we are carried in rivers of nourishment. It's exactly what the world needs, and I am flooded with gratitude. For joy, for grace, for tenderness, for righteous grief and its acknowledgment, for inspiration and sustenance, you must read this book.-- Eleni Sikelianos
Maricela Guerrero leads us right back into the classrooms where many of us first encountered the scientific language that opened us to (and distanced us from) the plant kingdom. And she leads us out again, forcing us to confront the territories of devastation before she introduces us, suddenly small, into the cells, the sap in the trees, the shapes of the leaves. Everything pulses and everything shines there: language, connections among the elements, protest. What wise, warm writing by Maricela Guerrero, and what a marvelous English translation by Robin Myers, a poet herself. An essential voice in the eco-poetry being written within the Spanish language today.-- Cristina Rivera Garza
Poetry. Latinx Studies. Women's Studies. Environmental Studies.