Just a Bunch of Facts (Hardcover)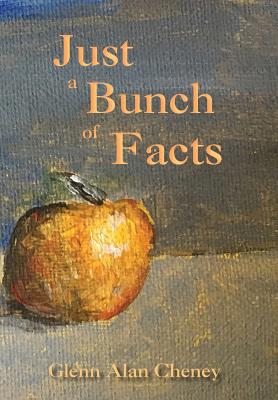 $31.50

Warehouse, In Stock | Usually Ships in 1-5 Days | New
Description
---
Just a Bunch of Facts is the only book that answers such questions as:
How many beehives equal the weight of one space shuttle?
How many Americans can't vote because they've been in jail?
Why would you not want Oscar the Cat to sleep on your bed?
What did Crown Prince Philip of France's horse trip over?
What is Hell Money?
Who was the first cat in space and where was she from?
Who said "Death makes everything useless"?
What's wrong with The Paper Clip Maximizer?
If the human population continues to grow at its current rate, when will people equal the weight of the Earth?
Why are a few wealthy people buying condos in missile silos?
When is National Feral Cat Day?
Why is a queen bee's stinger not barbed?
How should you greet your cell mate when you go to prison?
When did cats first start coughing up hairballs on Cyprian rugs?
What's so good about a green burial?
This is a great bathroom book. Each "fact" is just a page or two long. With every sitting, you can learn a little something that few other people know.