A Shade of Vampire 8: A Shade of Novak (Paperback)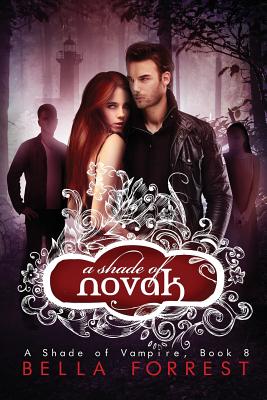 $16.09
This item is backordered and not currently available. Please contact us for an estimated availability date.
Other Books in Series
This is book number 8 in the Shade of Vampire series.
Description
---
Marking the 2nd Anniversary of the release of A Shade of Vampire, Derek, Sofia and their twins have returned in new adventures

"Outstanding... This has been the best of all the Shade books." - S. Bridges ★★★★★

I never could have imagined that Derek and I would willingly turn back into vampires.

But there are some things in life that you just can't predict. Like the strange human disappearances that had started happening on the coasts surrounding us.

There would have been nothing mysterious about these kidnappings so close to our own turf, had The Shade's vampires not given up drinking human blood almost two decades ago...

Book your ticket back to The Shade. BUY NOW

"Nothing thrilled me more than to get this book. It was a one night reading frenzy for me. Bella just keeps writing one after another must read books. Trust me, this series only keeps getting better and better." - Christine Salisbury ★★★★★

"If you are in need of a great read, this is it. Bella grips you with the tale of the twins and then turns the story over to them. You still get glimpses of the other people we love in the Shade, but now it is time to hear from the younger generation I feel lost once again and eagerly await the next trip to The Shade " - Peggy, Kindle Customer ★★★★★

"Loved it as much as the rest. The new generation promises to be as spellbinding as their parents." - Claudia Riggs ★★★★★

"I'm so glad Bella decided to write another book It was perfect. Couldn't ask for a better book. Action, adventure, LOVE, romance, suspense, it had it all " - Candy Evans ★★★★★

Note: This book follows on directly after A Break of Day (A Shade of Vampire 7).
*Beware of spoilers in the reviews below that are without spoiler alerts*