The Witch's Rebels: Books 4-6 (Paperback)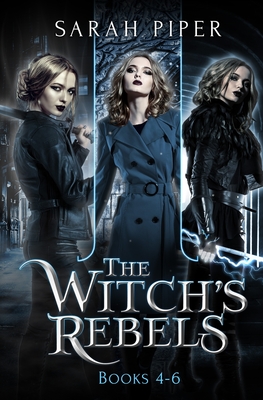 $35.99

Warehouse, In Stock | Usually Ships in 1-5 Days | New
Description
---
All magic comes with a price tag.
It's a lesson witches are taught from a young age, along with the ones about how we'll never survive a vampire turning, how hunters will always seek to eradicate us, and how a devil's bargain can never be broken.
But together, we've shattered every last rule, ignored every last warning. We've grown stronger because of it, and we've survived everything fate has thrown our way.
So what's one more warning shunned, one more cosmic law overturned in the face of such a devastating loss?
Asher. Darius. Ronan. Liam. Emilio.
To keep the men I love safe-to keep our home safe-there's nothing I won't risk. Break. Destroy.
Because failure? Not an option. If we fail, we will all die. Witches, shifters, vampires, demons, fae, and humankind. None will be left standing. Not one soul but the few who've masterminded the entire collapse.
But my dark rebels and I? We've got a weapon the enemy could never touch.
So get ready for one hell of a fight.
This set contains the final three books in THE WITCH'S REBELS reverse harem paranormal romance and urban fantasy series-Blood Cursed, Death Untold, and Rebel Reborn. Expect sexy forbidden romance, dark magic, and heart-pounding supernatural suspense that will leave you spellbound