Her Fading Henna Tattoo: A Collection of Haiku Poems Based on Domestic Violence Against Women (Paperback)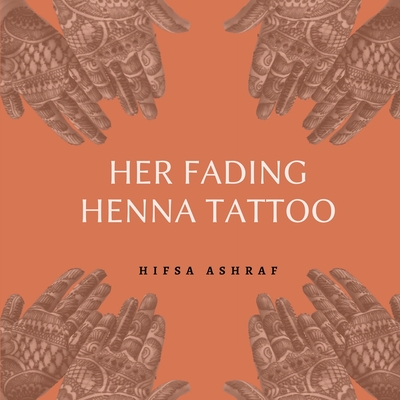 $11.50
This item is backordered and not currently available. Please contact us for an estimated availability date.
Description
---
Through the medium of haiku, Hifsa Ashraf has brought to light the many tragic and hidden stories of abuse towards women. Hifsa's powerful poems pack a hard punch...no holds barred. A worthy, honest collection for anyone's bookshelf.
- BRENDON KENT, Author of Moon on Water
A powerful collection of the strength to survive as a marriage descends into abuse. From the opening poem of low self-esteem to a final commitment to write a new story, the reader is carried through a situation of fear and disempowerment while a liberating spark grows into a flame. The book is a battle cry that the vow we make to another person cannot supersede the one we make to ourselves.
- KAT LEHMANN, Author of Stumbling Toward Happiness: Haibun and Hybrid Poems
These haiku poems face up to the seasons of abuse that women should never have to experience. As more awareness is gathering publically, the power of even the smallest poem can, I hope, provide some refuge. I also fervently believe that the collection be a flag-bearer of many as part of unearthing and condemning any mindset that resides in the quietest of households harbouring violence. Alongside other brilliant haiku poetry lines is "mopping the footprints he left behind," which brings to mind that too often the male gender carries, rather than leaves behind, their childhood acts of hate and violence.
- ALAN SUMMERS, Co-founder, Call of the Page