The Slave Scheme (Paperback)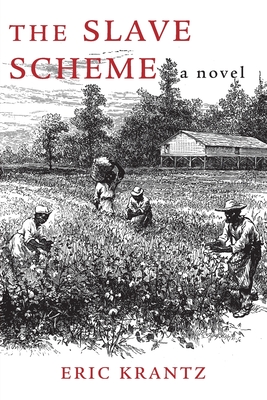 $27.30

Warehouse, In Stock | Usually Ships in 1-5 Days | New
Description
---
The period just before the Civil War was a time of dark division that challenged the essence of our American Democracy, much like our divided country of today.
In New England during the antebellum period also known as the plantation era before the Civil War, Josh and Emily, two young white abolitionists, attend a meeting where they are introduced to four young blacks, two of whom were escaped slaves. The six unite and come together as friends, all with a similar intent, to help raise the consciousness of the slaves down south. Together, in deeply divided times, they hatch a plan to create a phony plantation on Hurricane Island in the Vicksburg, Mississippi area shortly before the Civil War.
Nate, a very fine young chef who cooked many years for his slave master in the years before his escape, offers to teach the culinary arts to southern slaves, as a vehicle for consciousness raising. Jackson teaches slaves to view the bible as a revolutionary document.
The four black slaves live under a constant cover up of their real life mission, as they imitate being the slave of their two white friends Emily and Josh. It is not easy. The group works under constant threat of dealing with slave hunters and being unmasked.
Joan and Wilma, free blacks, pretend to work as slaves, to carry out their heartfelt mission instilling awareness in the southern slaves at all odds. As a function of working together in close quarters, romance and passion develop within the group.
Josh, a firm abolitionist, joins the Confederate army as a union spy in his plan to help the slaves revolt. The plot carries through the siege of Vicksburg and the end of the Civil War.
The group's teamwork and support for each other prevail through many life challenges and intrigues. This book gives a solid framework to view the events in today's America.