Daily Blessings: Poems on Tractate Berakhot (Jewish Poetry Project #25) (Paperback)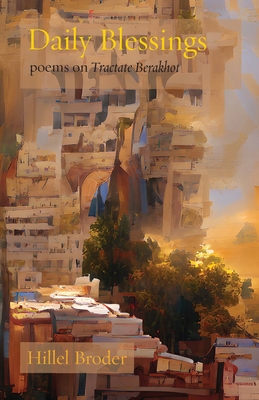 $17.94
This item is backordered. Please contact us for an estimated availability date.
Description
---
"a wind has stirred my harp, and at once we are not alone in our housesof study and song"
Hillel Broder reveals the poetry in the discussions in Tractate Berakhot, the first volume of the Talmud, predominantly concerned with the laws for daily blessings and prayers. His delicately distilled and shaped reflections are, in the best sense of the tradition, both prayers and poems; blessings in their own right, lyrical road maps of the meandering rabbinic minds as they explored the connection between time, light, and redemption. And just like the rabbis, Broder creates moments when the sacred and the mundane become inseparable, when our routines become expressions of sanctity: His Daily Blessings bridge the gap between this finite world and eternity.