Forex Trading: Master the Basics of Currency Investing in a Few Hours - The Beginners Guide (Paperback)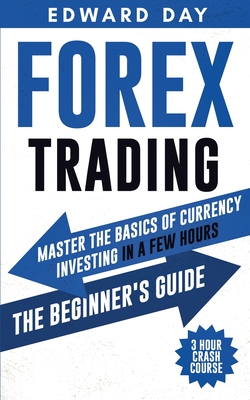 $20.99

Warehouse, In Stock | Usually Ships in 1-5 Days | New
Description
---
Discover A Little Known Method to Start Forex Trading in Less Than Three Hours...
Are you feeling unfulfilled in your work? Are you looking for exciting new ways to earn money and learn new skills?
Surveys have found that 45% of people are bored of their work. What if it didn't have to be that way? What if there was a way for you to become a player in the biggest financial market in the world?
Good news, there is And you don't need a masters degree to access it: all you need is three hours to learn the basic principles behind forex trading, and you'll be all set to take your place in the most liquid market in the world.
Maybe you thought trading currency was just for bankers and math whizzes, but you were wrong. Being a successful trader doesn't require more than 8th-grade math skills.
College drop-outs such as 23-year-old Luke Blackburn are the perfect example that anyone can become a millionaire after learning to trade forex.
Whether you're looking for a lucrative side hustle or a completely new lifestyle, forex trading has its doors open to you... and you can do it all in your pajamas from the comfort of your couch
In Forex Trading - 3 Hour Crash Course, you'll learn everything you need to make sense of the forex market and start trading. Here's just a glimpse of what you'll discover:
● Exactly why you can make real money on the forex market
● Everything you need to demystify the jargon
● The secret behind why forex is the best market to play
● All the skills you need to decipher currency quotes and start making money fast
● A blueprint on how to prepare a winning trading strategy
● How to keep your cool in a volatile market
● The top 5 currency pairs to start trading with
● The secret to finding the exact broker you need
● Why 95% of aspiring traders fail - and how you can do better
And much more.
With the right resources and three hours of training, even 16-year-old teen traders have turned $193 into $77,371 within less than a year.
Worried this could be just as boring as a day at the office? No chance With such an exciting and varied market at your fingertips, anything could happen, and once you've got the basics, there's even more you can learn to become even better and more successful.
This is just the beginning of your journey. George Soros made a jaw-dropping $1 billion in a single day.
If you're ready to earn real money quickly, click "Add to Cart" and begin the journey of a lifetime.