We Chose Survival (Paperback)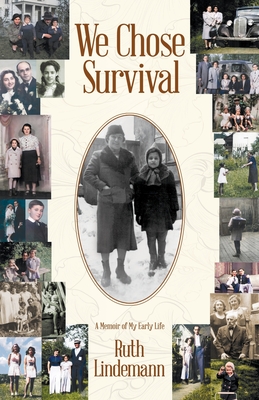 $17.80

Warehouse, In Stock | Usually Ships in 1-5 Days | New
Description
---
"This memoir was written to inform my children, grandchildren, and anyone else who might be interested, about my recollections as a Jewish child in fascist Europe. I also want to relate the experiences I had during my first ten years in the United States of America."
Thus, Ruth Lindemann prefaces her book, (We Chose Survival.) Chapter by chapter, Lindemann does just that. In her earliest memories, Ruth had lived in Austria, a country torn apart by social injustice and, eventually, the annexation to Germany. Which resulted in the destruction of Jewish life and culture.
Ruth, her mother and her father found refuge in the United States and made several moves across the continent before settling in Oregon. But the move to the U.S. did not end the prejudice, the persecution, or the pain. Ruth and her parents were knocked down figuratively and literally as Jewish immigrants. Being refugees from Austria, Ruth's family was treated more and more as the enemy by schoolchildren and their parents. The paranoia and suspicion escalated as America was swept into the war following the bombing of Pearl Harbor.
(We Chose Survival) is a personal, first-hand revelation of an atrocious era in the history of our country and the world. This is Ruth Lindemann's story, but it is the story of all of us. Can we make a better future by learning about the past?