Borderline Personality Disorder - A BPD Survival Guide: For Understanding, Coping, and Healing (Paperback)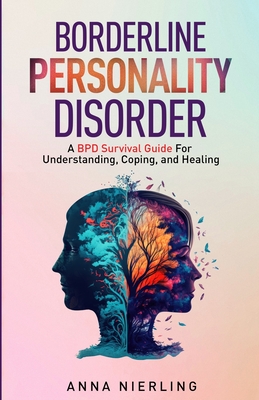 $22.16

Warehouse, In Stock | Usually Ships in 1-5 Days | New
Description
---
Do you feel like you're stuck in a cycle of intense emotions and impulsive behavior that ruins your relationships and leaves you feeling empty and alone? Are you tired of the angry outbursts, fear of abandonment, and intense relationships that come with Borderline Personality Disorder (BPD)?
You are not alone, and there is a way out.
This book is the solution you've been searching for. Written specifically for those with BPD, it offers a compassionate and easy-to-understand overview of this complex disorder, including its causes, symptoms, and treatment options.
Are you:
★ Constantly feeling overwhelmed by intense emotions?
★ Struggling with impulsive behavior that damages relationships?
★ Suffering from chronic feelings of emptiness and loneliness?
★ Living in fear of abandonment?
★ Enduring intense and unstable relationships?
★ Feeling hopeless and unsure of where to turn for help?
And do you want to:
✓ Find peace and stability in your emotions?
✓ Repair damaged relationships and form healthy, meaningful connections?
✓ Fill the void of emptiness with a sense of purpose and fulfillment?
✓ Overcome fear and insecurity in relationships?
✓ Gain the knowledge and tools needed to effectively treat BPD?
✓ Experience hope and the knowledge that BPD is curable with proper treatment?
Then this is exactly the book you have been looking for.
This book is your chance to escape the cycle of pain and confusion that comes with BPD. Discover the information and support you need to overcome this disorder and start living the fulfilling life you deserve.