Heart Haiku (Paperback)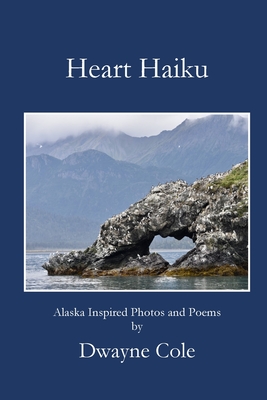 List Price: $18.95
Our Price: $16.11
(Save: $2.84 15%)
Warehouse, In Stock | Usually Ships in 1-5 Days | New
Description
---
At the heart of nature haiku is a deep feeling of beauty.
The wish to live and experience this beauty and wonder
is visible in all living entities. In sharing this beauty,
we experience enlivenment-The deep meaning of life.
Nature throbs with the desire to live. Haiku captures
this beauty and sense of adventurous enlightenment,
luring us toward more meaningful lives.
I bring a flower
The prettiest I could find
Give kindness to all
In a world divided and plagued by violence, haiku can offer a refuge and hope of healing head and heart. Using insightful images from science, the humanities, and nature enables one to see with new eyes and hear heart songs from unknown realms that sing our soul awake. This is the real value of these simple three-line verses that use provocative, colorful nature images. They bring to the reader a surprising sense of enlightenment. It is in this aha moment that Divine revelation occurs from unknown realms. The haiku moves beyond time and space, beyond transitory and frail life, into peaceful Zen transcendence, filled with tenderness. We may not know where we are going, but we feel a new way has been opened, and God is in that Way, that Zen moment, revealing beauty, wonder, truth, goodness, kindness, and peace-What life is about.
Dwayne Cole and his wife, Beth, met while they were both in seminary studying for the Master of Divinity degree. Dwayne has also earned a Master of Theology and a Ph.D. in New Testament with a major in Greek. They have an adult son and daughter and four grandchildren. They came to Alaska in 2011 to be with family. Their daughter and son-in-law came to start their medical practice and needed help with their two children. Dwayne's passion is poetry that is inspired by his daily walks in the beauty and wonder of Alaska. You can reach Dwayne at tadpolejr@aol.com