Ruthless Traitor (Hardcover)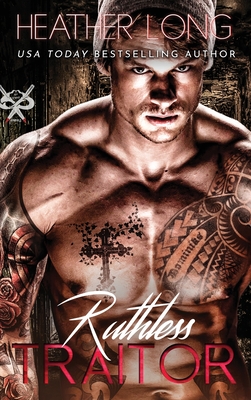 $26.24

Warehouse, In Stock | Usually Ships in 1-5 Days | New
Description
---
At the heart of it all was a secret and a lie.
A secret we didn't tell her.
A lie we told ourselves.
Emersyn Sharpe is more than just the girl we watched over. She's very much the woman who fits us.
The last thing we should have done was take her and the worst thing we did was keep her, but she needs us. I think, more than one of us-myself included-needs her.
The secret wasn't ours to share and the lie?
I bought into the lie that keeping her was saving her. The lie that persuading her to trust us was needed. The lie that falling in love with her was as natural as breathing.
It didn't matter if I wasn't alone in falling into this trap. It mattered that when the trap closed, it put her on one side and us on the other.
Damn and we were so close too...
My name is Vaughn Westbrook and I'll be damned if I give up now.
RUTHLESS TRAITOR is a full length mature college/new adult romance with enemies-to-lovers/love-hate themes. This is a reverse harem novel, meaning the main character has more than one love interest. This is book three in the series.