Seasons of Life: Our Walk with Christ (Paperback)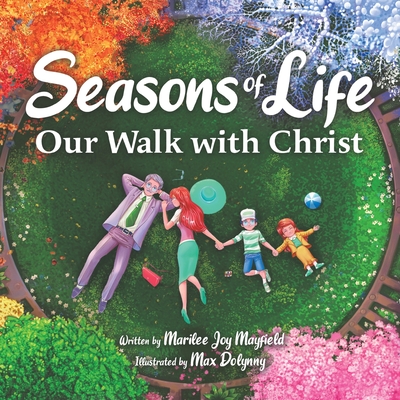 $17.94

Warehouse, In Stock | Usually Ships in 1-5 Days | New
Description
---
Discover the beautiful changing seasons that Jesus Christ interweaves with love
Heaven is beautiful, like all the seasons, not just fall. But the most beautiful season of life is the love God has for us all. Walk with Jesus through all the different seasons. There are special little blessings that he's left for us in the winter, spring, summer, and fall. In Seasons of Life, children will learn beautiful parables of Jesus Christ that change with the seasons.
Cherish fall, spring, summer, and winter with a new powerful parable inspired by Jesus
During winter, kids will learn all about the importance of celebrating Jesus' birthday on Christmas. While in the Spring, they'll learn about the parable of the farmer that grew a hundred times more crops than anyone expected to. There are reasons for seasons. Discover these true stories of faith and other stories of Jesus in this beautiful picture bible storybook for kids.
Practice gratitude for all the wonderful gifts that Jesus continues to give with each season of life
Spring is in flower and green buds grow on trees. The skies are bright blue, and there is a light, cool breeze. No matter if you are experiencing a winter wonderland or beautiful trees colored brown, red, or gold, remember to be grateful to Jesus for giving you the seasons, the greatest gift on earth. This is the perfect seasons book for kids to learn about the story of Jesus.
Collect other books by Marilee Joy Mayfield
Marilee Joy Mayfield has taught thousands of children inspiring lessons of love, friendship, and family with books like A Mother's Love, Growing Up Sisters, A Friend Is Someone Who, The Snowman's Song, The Lights In The Church, The Book Fairy, and The Super Tiny Ghost.