The Effective Anger Management Guide for Parents (Paperback)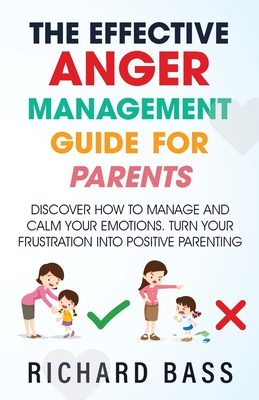 List Price: $24.95
Our Price: $21.21
(Save: $3.74 15%)
Warehouse, In Stock | Usually Ships in 1-5 Days | New
Description
---
The Effective Anger Management Guide for Parents
Your kid is playing ball inside the house and left a trail of dirt on the floor. You are upset-okay, furious-and sense the anger bubbling up inside you.
Within a matter of seconds, the adrenaline kicks in. Your heart pounds faster, and before you know it, you have escalated into a full-blown emotional outburst.
An anger episode has begun and there is no telling what you will say or do to your child next.
Being angry isn't the cause of the disconnect you feel in your parent-child relationship. Heck, every parent is allowed to have a bad day once in a while The real problem is caused by the impulsive behaviors triggered by your anger.
Let's be real-parenting is not easy. And sometimes, you will unintentionally hurt your child. However, your aggressive responses to stress are deep-rooted in how you were raised, and the normalized behaviors you witnessed from childhood. What was acceptable then becomes acceptable in your adult relationships-and influences the attachment you form with your child.
The good news is that you can choose to break the cycle of toxic parenting behaviors and adopt empowering strategies that support the well-being of your child.
The Effective Anger Management Guide for Parents looks at the sources and triggers of explosive anger in parents to provide alternative strategies that can help you cope with stressful parenting situations.
Without giving too much away, here are some of the topics explored inside the book:
● The causes and signs of emotional triggers, and effective strategies to stop a full-blown anger episode from taking place.
● Three steps to practice the ACE Technique and improve the way you identify, manage, and empathize with your emotions.
● The type of harmful speech that invalidates your child's feelings and breaks down the foundation of trust in your relationship.
● Age-appropriate parenting strategies to positively communicate with and discipline your child-including positive parenting tips that you can start practicing immediately
Your anger doesn't need to get in the way of enjoying the privilege of parenting because you have the power to create the kind of loving relationship that nurtures and validates your child.
Take the first step to address your anger issues and become the role model your kid deserves