Write Your Novel: First Page to First Draft (Paperback)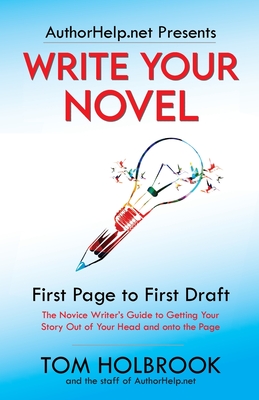 $15.60

Warehouse, In Stock | Usually Ships in 1-5 Days | New
Description
---
You Can Do It
Stop staring at that blank page. Dust off that half-finished manuscript. This book will help you get from first page to a finished first draft. You can do it
You're not going to write a brilliant book. Not yet. But you are going to write a first draft. What is often elegantly referred to as your "Vomit Draft."
This book cuts through the mountain of advice about writing and boils it down to just what you need to write a novel that works.
Because here's a secret: Getting to the end is the hardest part. Or, as has often been said, "You can't edit a blank page."
This book will give you the fundamentals of story and character that you need to get started, a strong dose of encouragement and essential guideposts along the way.
-Find your hero and give them a unique voice
-Give your hero - and your antagonist - a deep flaw
-Find the Five Tentpole Scenes that will hold your story up
-Learn how to energize the messy middle of the story
-Create a Finale that is big, bold, and pays off emotionally
-Make it to the end
Make this the year you finally WRITE YOUR NOVEL