Particular Bravery: The Battle of Xa Cam My and the Death of a Grunt Company (Paperback)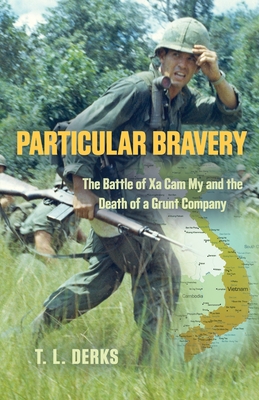 $21.59

Warehouse, In Stock | Usually Ships in 1-5 Days | New
Description
---
One hundred thirty six American soldiers, isolated from supporting units, hunted the dark jungles of Phuoc Tuy Province for the Viet Cong main force battalion D-800. The enemy found Charlie Company first. Surrounded; then gutted, these Americans had been used as bait to draw out the enemy. Charlie Company's heroic but doomed stand did not go according to American plans.
General William Westmoreland called the disaster a "serious blow." The Army Chief of Staff, Harold K. Johnson, personally flew to Vietnam to confront Westmoreland and warn him that the American people would stop supporting the war if such costly battles continued.
There were heroes and there were cowards and some were both heroes and cowards. They were all soldiers of the United States who were sent to fight in Southeast Asia by men in the halls of power who demonstrated no particular bravery in ordering these soldiers to fight and die.
Particular Bravery focuses on a company of warriors who labeled themselves "grunts" and honored military service as a patriotic obligation and believed fighting in Vietnam was their duty.
The soldiers' memories are the core of Particular Bravery. Here are the grunts' recollections of their march to a night when 80% of them fell in battle. They recall the friendly fire that shattered the unit; they relive the hail of gunfire that decimated their ranks; they recount the murder of their wounded friends and their own belief that as the noose tightened, they were next; they remember the battle's aftermath as they marched past rows of blood-stained ponchos that covered their dead comrades.
It is also the story of unbelievable heroism, as a gun-ho former Marine turned Army Sergeant repeatedly risked his own life for his comrades while an Air Force Pararescue hotshot volunteered to drop into hell so that others might live.