Focus: A Quick Guide to Focus and Common Focus of Their Highly Varied Ideas (Paperback)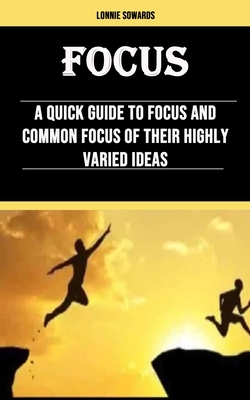 List Price: $16.99
Our Price: $14.44
(Save: $2.55 15%)
Description
---
The Focus On books are a result of a substantial editorial work of selecting and grouping relevant articles together in order to create a valuable source of information about specific subjects.
While some distractions are unavoidable, learn what you can do to reduce their impact. Tactics to improve your focus. What are the best techniques and tactics to improve your focus.
He helps readers redefine their goals, evaluate what's working, cut out the nonessentials, focus on the most important tasks, manage their time and energy, and build momentum for a lifetime of success.
Applying the techniques outlined in this book will enable you to live a life where you have more than enough time to complete your goals.