Communication: The Ultimate Guide How to Build a Good Communication Skills and Make Your Work Life Easier, And Rapidly Advance Your C (Paperback)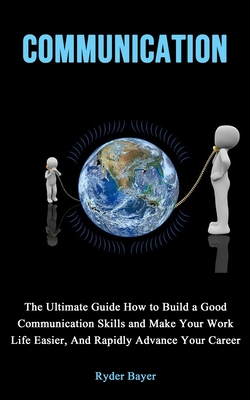 List Price: $19.99
Our Price: $16.99
(Save: $3.00 15%)
Description
---
Communication is one of the most important tools that successful people have at their disposal. While some people may be clever, may have better ideas, and may even have more to offer other people, if they aren't able to communicate this information to others effectively, then it will likely get lost in the shuffle. Without communication, it can be hard to get people to buy into your ideas at work or to take notice of the ideas and points that you make in meetings.
Do you have trouble getting your idea across to people? Are you not a confident speaker but wish to influence people? Well lucky for you, as we have put together this guide that will make turn you into a confident and enthusiastic speaker that everybody will want to hear what you say Public speaking is an incredibly difficult thing to do, being able to put yourself out there.
Effective communication is a critical skill that you must master if you want to advance in your career. Some people believe that communication consists solely of speaking and expressing themselves, but you should be aware that listening is also an essential component of communication. These techniques will reveal exactly what you lack in terms of being a good speaker and listener.
This highly practical and accessible book will help anyone understand the power of visual communications quickly and how you can use it as an attention-grabbing presentation medium. In doing so, you will learn how to show, tell, and sell your story, products, services and ideas more effectively.