Clinical Behavior Analysis for Children (Hardcover)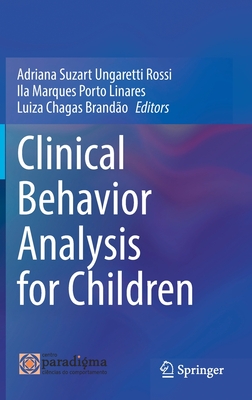 $126.49

Warehouse, In Stock | Usually Ships in 1-5 Days | New
Description
---
This book is a guide for child psychotherapists interested in applying clinical behavioral analysis to their work and for clinical behavior analysts working with children. In the literature of behavior analysis, a considerable number of publications present clinical strategies to more effectively conduct therapeutic interventions with adults and adolescents, but there is still a lack of publications that address practical aspects of the work of the child behavior analytic therapist. This volume aims do fill this void by bringing together chapters written by therapists who share their views on theoretical and practical aspects of child care and describe the stages and challenges of the psychotherapy process with clients of up to 12 years of age.
Chapters in this volume provide an overview of the specific knowledge and techniques clinical behavior analysts need to master to work with children, such as theories of child development from the perspective of behavior analysis; biological influences on the development of child behavior; clinical assessment and definition of therapeutic goals in the work with children; how to include functional play in clinical settings; and how to involve parents and the school in the therapeutic process. Additionally, specific chapters focus on the application of third wave behavioral therapies, such as Acceptance and Commitment Therapy and Functional Analytic Psychotherapy, to the clinical work with children.

Clinical Behavior Analysis for Children will be a valuable resource for psychotherapists and clinical psychology students looking for a guide to understand the specificities of clinical behavior analysis applied to child psychotherapy.