Handbook of Stress and Academic Anxiety: Psychological Processes and Interventions with Students and Teachers (Hardcover)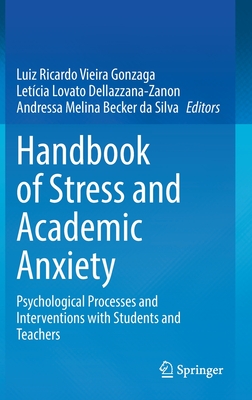 $252.99

Warehouse, In Stock | Usually Ships in 1-5 Days | New
Description
---
This handbook presents an overview of research on test anxiety and related forms of students' stress and anxiety at schools and other academic environments, and also brings together a series of psychological interventions to prevent and treat anxiety disorders related to academic assessments. Its aim is to inform about strategies that help promote more adaptive behaviors towards academic assessment, as well as discuss other variables (e.g., bullying) that influence test anxiety, a typical stressor at the school and academic environment. These stressors can impair the students' socio-cognitive development, impairing their ability to study and posing a risk to their mental health.
The volume is organized in three parts. The first part brings together chapters discussing different variables and processes associated with academic anxiety, such as test anxiety and social influence, academic motivation, bullying, and procrastination. The second part is completely dedicated to psychological interventions with students designed to promote adaptive coping strategies to deal with academic anxiety and to prevent the development of psychopathologies associated with it. These interventions are based on different approaches, such as cognitive behavioral therapy, acceptance and commitment therapy, analytic behavioral therapy, dialectical behavioral therapy, and mindfulness, among others. Finally, the third part presents strategies that teachers can adopt to manage academic anxiety.

The Handbook of Stress and Academic Anxiety: Psychological Processes and Interventions with Students and Teachers will be a valuable resource for school and clinical psychologists, teachers, school managers and policy makers by providing information based on the best scientific evidences to help students cope with academic anxiety, prevent the development of psychopathologies associated with it and promote mental health at schools and other academic environments.