The Trailing Spouse Reimagined: Stories of People Transported by Love (Paperback)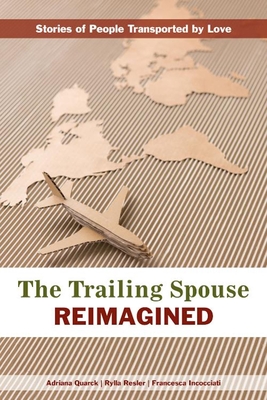 List Price: $23.95
Our Price: $20.36
(Save: $3.59 15%)
Description
---
Based on dozens of interviews with men and women who have relocated to Switzerland for their partners' career, The Trailing Spouse Reimagined explores the real challenges and true joys of life abroad as a trailing partner. Expat readers everywhere will be inspired by the personal and professional dexterity of these often-invisible travelers. Swiss readers will learn about their neighbours from abroad. This book is for anyone who has ever moved abroad - or knows someone who has. Read and be inspired.
"It has been said that no one can understand the expat experience unless they have lived through it. This book may change that. The stories are very moving, describing the pain of separation and sacrifices made as well as the courage needed to step out into the unknown. Encouragement comes from the cultural riches gained and a warm welcome experienced in unexpected places."
Margaret Oertig, author of Going Local and Beyond Chocolate
"This is an absolute must read for anyone moving to a foreign country with their spouse and I think corporations should provide it in every transfer packet they give to their employees."
Martha Borst, author of Your Survival Strategies are Killing You
"Anyone who has ever moved abroad will recognize themselves in this wonderful book. Reading it will make you realize you are not alone".
John Baker, former Centrepoint president