Unter Beobachtung Under Surveillance: Vertriebenenverbände Im Blick Der Sozialistischen Sicherheitsdienste the Monitoring of Expellee Organizations by (Paperback)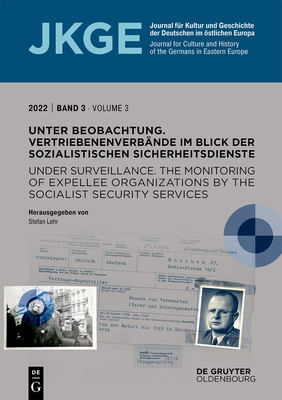 This item is backordered and not currently available. Please contact us for an estimated availability date.
Description
---
The socialist states of Eastern Europe closely and suspiciously observed the expellee organizations that had emerged in the Federal Republic since the late 1940s, including their political activities. This volume, for the first time, takes a look at this 'enemy and foreign observation' by the intelligence services, using various case studies from the GDR, Poland, Czechoslovakia, Hungary, Romania and Yugoslavia. It examines what the secret services knew about the expellee functionaries and their past, and asks what information was collected and how it was used. In addition, the role of the Germans who remained in the socialist states and the Aussiedler, who came to the FRG and formed a link between the expellees and their 'old homeland', is examined. The volume thus makes an important contribution to research on the perception of the expellee organizations in the socialist states, on the work of the security services, and on bilateral contacts during the 'Cold War'.