Manual de autocontrol del enojo: Tratamiento cognitivo-conductual (Paperback)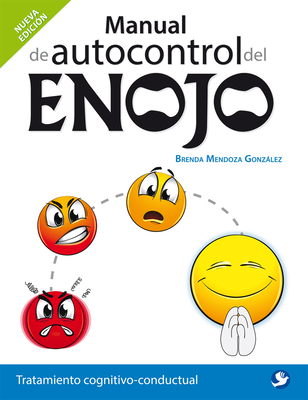 List Price: $21.95
Our Price: $18.66
(Save: $3.29 15%)
Description
---
Centered around the development of prosocial, adaptive behaviors both at school and at home, this therapeutic intervention program introduces a series of cognitive skills that children may learn and employ in order to manage their anger. With the support of structured sessions, specific materials, and step-by-step guides, this empirically proven resource offers cognitive behavioral techniques such as self-instruction, relaxation strategies, and problem communication and resolution practices that children may apply to manifest anger in non-aggressive ways.

Este libro es un programa de intervención terapéutica que provee habilidades cognitivas para controlar episodios de enojo en los niños. Su principal objetivo es enseñarles a emplear técnicas cognitivo-conductuales como las autoinstrucciones, estrategias de relajación, comunicación y de solución de problemas que les ayuden a demostrar su enojo sin agresión. En esta obra, la doctora Brenda Mendoza se enfoca en el desarrollo de la conducta prosocial y adaptativa en el ámbito escolar y familiar; con el apoyo de sesiones estructuradas, empleo de materiales específicos y guías paso a paso, garantiza el éxito de este programa de intervención terapéutico probado empíricamente.
About the Author
---
Brenda Mendoza is a professor of experimental behavior analysis at National Autonomous University of Mexico and a researcher of school violence and bullying. She is the author of Asambleas escolares and Manual de autocontrol del enojo.