Orca (Islands or Continents) (Paperback)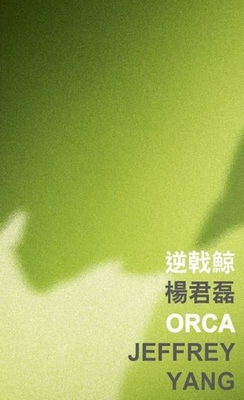 This item is backordered and not currently available. Please contact us for an estimated availability date.
Description
---
Drawn from International Poetry Nights in Hong Kong 2013, Orca is a chapbook of poetry by Jeffrey Yang presented in English, and Chinese. Orca is also available, along with the chapbooks of other internationally renowned poets, in Islands or Continents (Eighteen-Volume Box Set). Selected poems from this volume are featured in the anthology Islands or Continents: International Poetry Nights in Hong Kong 2013.
About the Author
---
Jeffrey Yang was born in 1974 in Escondido, California. He is the author of the poetry books Vanishing-Line (2011) and An Aquarium (2008, winner of the PEN/Joyce Osterweil Award), both published by Graywolf Press. An Aquarium was published by Berenberg Verlag in Germany in 2012, with a preface by Eliot Weinberger. Recently, one poem from Vanishing-Line has been chosen to be a part of New York City's Poetry in Motion program where it has been displayed in the city's subways, trains, and taxis. His poems have been translated into seven languages. For the past twelve years, Yang has worked as an editor at New Directions Publishing, and has edited two anthologies for the publishing house--Time of Grief: Mourning Poems and Birds, Beasts, and Seas: Nature Poems from New Directions. He is the translator of Liu Xiaobo's June Fourth Elegies, Su Shi's East Slope, and the collection of Tang and Song poems, the Qian Jia Shi, titled Rhythm 226. With the translator Natasha Wimmer, he edited the annual anthology of world literature, Two Lines: Some Kind of Beautiful Signal. Yang also works as an editor at New York Review of Books, where he helped start their new NYRB/Poets series.