Sages of the Talmud: The Lives, Sayings and Stories of 400 Rabbinic Masters (Hardcover)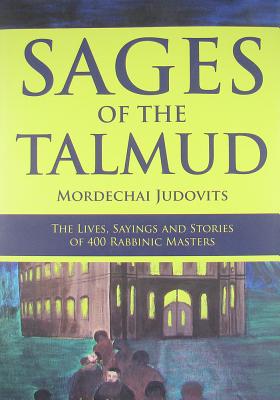 $32.95
This item is backordered. Please contact us for an estimated availability date.
Description
---
With biographical information on the 400 authors of the Talmud and hundreds of anecdotes about these sages as recorded in the Talmud itself, this collection is both an excellent and practical guide for students of the Talmud as well as a fascinating read for the lay reader. The author details the time period in which each sage lived, who his teachers and significant colleagues were, and the house of study or city associated with the sage. The wealth of stories and anecdotes offered in the book are linked to the correct Talmudic sage and offer a fascinating glimpse into the social environment in which each man lived. An appendix with the corresponding general history of the time also provides readers with an understanding of the political climate in which each master worked.
About the Author
---
Mordechai Judovits is a Holocaust survivor and a longtime student of the Talmud. He is the author of Sages of the Talmud. He lives in Boca Raton, Florida.